---
Oct 24
2019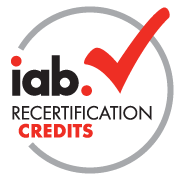 Committee & Council - REMOTE ONLY
We invite you to attend the Q4 Audio Committee Meeting on Thursday, October 24th from 3:00 - 4:00 PM ET  which will be held remotely.

For IAB Members Only! 
---
Event - Atlanta, Georgia

Join us for IAB's Audio Day for Atlanta Area Brand and Agency Marketers.

Learn how to execute digital audio campaigns that are effective and efficient. This is an invitation-only event for Brand an...
---
Training - New York, NY
There's a reason why it feels like just about everyone has a favorite podcast – 67% of the U.S population ages 12 and up are listening to podcasts, according to the IAB Podcast Revenue Report.
Audio has a long history with advertising t...
$399 - Non-Members
$299 - IAB Members
$199 - IAB Certification Holders
---
See all events
See all events