---
Conference - New York City
IAB PlayFronts is the first event of its kind -- an annual marketplace dedicated to advertising and partnership opportunities in the gaming and esports industry. Leading members of this exciting ecosystem, from developers to streaming platforms and a...
---
Conference - IAB
IAB NewFronts is the world's largest digital content marketplace that gives media buyers a first look at the latest digital content from the biggest names in media and entertainment. This must-attend showcase brings together thousands of brands, ag...
---
May 10-12
2022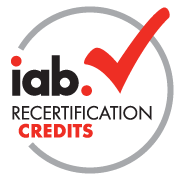 Conference - IAB
IAB Podcast Upfront 2022 is a special marketplace designed for brands, agencies, and media buyers to preview the latest in innovative podcast programming. Leading audio and podcast companies will showcase the power of podcasts and announce brand new ...
---
See all events
See all events