---
Free - to qualified attendees
Overview
Given its success at last year's IAB Annual Leadership Summit, IAB's Measurement Leadership Summit, now expanded to a standalone one-day event in 2024, is scheduled for March 14 in New York City. This invite-only event, now in its second annual iteration, is a gathering point for senior leaders in the measurement space. It offers a unique opportunity for exclusive peer-to-peer discussions and engaging, interactive breakout sessions. These sessions are designed to focus on media measurement, especially in the context of evolving consumer privacy regulations.
Attendees, including data, measurement, and addressability leaders, will join to discuss the future of measurement in media. The summit promises a rich program featuring must-see presentations, interactive breakout discussions, fireside chats, and opportunities for exclusive networking.
Reasons to Attend
• Ability to influence the full ecosystem.
• Meet other senior leaders driving the industry forward.
• Be seen as an industry leader by showcasing your branding and voice.
• Drive business connections to propel your business forward.
Please note that this event will not be open to press.
Interested in attending this invite-only event? Request a pass now to receive a required registration code.
Discussion Topics
The Currency and Measurement Conundrum

The advertising industry is undergoing a fundamental shift, moving beyond traditional metrics like reach and frequency to prioritize outcomes and attention metrics. This transformation requires a reevaluation of what constitutes success.

Balancing of Known and Unknown Audiences

Navigating the complex landscape of privacy changes is becoming increasingly challenging for advertisers and marketers. Striking the right balance between personalized targeting and attribution while adhering to stricter privacy requirements, is crucial. IAB explores strategies to ensure advertising remains effective and relevant while respecting data privacy boundaries.

Pivoting from Deterministic to Probabilistic Measurement

Artificial Intelligence (AI) is at the forefront of revolutionizing campaign analysis and optimization in advertising. IAB's Measurement Leadership Summit will tackle the role of AI-driven technologies and emerging data modeling techniques to optimize campaigns, gain a deeper understanding of consumer behavior, and achieve superior results through advanced measurement and analytics.

Interoperability in a Land of Walled Gardens

In a world where walled garden ecosystems dominate, fostering industry collaboration is paramount. MLS will address the challenges posed by these fragmented environments and strategies to tackle them effectively. Solutions to discuss will include breaking down data silos, promoting interoperability, and establishing measurement standards to navigate the complexities of the modern advertising landscape successfully.
About the Venue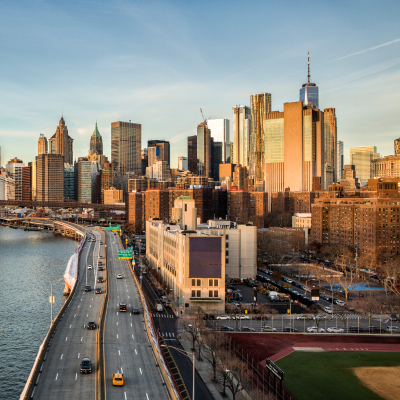 ---
Jay Conference Suites-Chelsea
159 West 25th Street, 2nd Floor
New York, NY 10001