Programmatic 360: Automation Decoded 4/27 – Los Angeles
---
Los Angeles, CA
·
04.27.17
8:30 am PST - 4:30 pm PST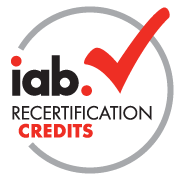 8:30 am - 9:00 am
Arrivals and Breakfast
Breakfast, lunch and beverages will be provided
9:00 am - 9:30 am
Introduction: Evolution of Programmatic Advertising
Topics include: History of Programmatic, Ad Servers, Ad Networks, SSPs, DSPs, Exchanges, Trading Desks, DMPs, Benefits for Buyers and Sellers, Programmatic as Cross-Channel Solution
9:30 am - 11:15 am
Technologies and Transaction Types
Topics include: Anatomy of an RTB Ad Call, Intro to IAB OpenRTB and OpenDirect API Specifications, First Price / Second Price, Private Marketplaces, Preferred Deals and Deal ID, Programmatic Direct, Publisher Waterfall, Price Floors, Header Bidding, Audience Extension
12:15 pm - 1:00 pm
LUNCH
Breakfast, lunch and beverages will be provided
1:00 pm - 2:45 pm
Automation, Campaign Process and Measurement Strategy
Topics include: Programmatic as Automation Software, Data Exchange, 1st, 2nd, and 3rd party data sources; Probabilistic & Deterministic Data Methods, Look-a-like Modeling, Planning & Forecasting Techniques, Deal Discovery, Dynamic Creative Personalization, Optimization Best Practices, Reporting on user behavior cross-platform and attribution strategy
3:45 pm - 4:30 pm
The Future is Automated
Topics include: Evolving standards for programmatic transactions, implications of header bidding on core buying and selling processes, IAB perspective on how programmatic will be redefined in 2017
Lorenzo Moreno
GM of Business Development for the Southwest Region
Lorenzo Moreno is the GM of Business Development for the Southwest Region, overseeing the development and management of The Trade Desk's business initiatives and sales efforts for the Los Angeles and Southwest region. Lorenzo has worked in nearly all aspects of digital media from the sales side for over 10 years, with experience at ad network Tremor Video, video publisher Veoh.com, and Ad Verification company DoubleVerify, where Lorenzo was one of the first employees spearheading early adoption of verification technology in the industry.
Lauren Williams
Sales Director, Publisher Platforms
Lauren Williams is Sales Director, Publisher Platforms at AOL, leading the reorganization and market strategy for AOL's holistic video platform solution. She joined AOL via the acquisition of Adap.tv in 2013 and has since expanded to work across AOL's video content syndication/distribution, display, and mobile businesses. While in her previous role at Adap.tv, Lauren managed a book of business and focused on delivering value to her partners through video monetization and ad serving tools.
Melody Zimmer joined IAB as Director of Learning & Development in 2016, after a decade spent working at Ad Tech companies such as Sizmek, Adap.TV and AOL.