---
Nov 21
2019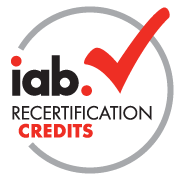 Training - New York, NY
How GDPR, CCPA and COPPA Govern Digital Advertising for Marketers and Media Professionals
EU and US regulators have set their crosshairs on the digital advertising industry. It is essential that any company within the industry understand th...
$499 - Non-Members
$399 - IAB Members
---
Training - New York, NY
This one-day crash course provides a comprehensive overview of the digital advertising ecosystem. We will teach you about how the industry is structured, and how digital media is bought, sold, used and measured. The interactive classr...
$399 - Non Members
$299 - IAB Members ---
See all events
See all events