Browse All Classes
IAB Digital Fundamentals Course Taught By Digital Media Experts
IAB now offers its Digital Fundamentals course 100% online, which provides a high-level understanding of the digital advertising ecosystem and the common terminology surrounding it. Discover how the digital advertising industry is structured; how digital media is bought, sold, used and measured; and what you need to know about consumer behavior, ad serving, campaign tracking, Internet fraud and more. Get the details!
Digital Media Sales Certification Exam Prep Online Course: Increase Your Career Potential
Whether you're an experienced media seller or new to digital media, prepare online for the only globally recognized credential for digital media sales professionals: IAB Digital Media Sales Certification. Sell digital products with more credibility, while providing impactful solutions for clients. Learn why more than 9,500 digital leaders are participating in IAB Certification!
Digital Media Buying & Planning Certification Prep, Four-Part Live Webinar Series
This course is designed  for people who are preparing to sit for the Digital Buying and Planning Certification exam, or for buyers and planners who are seeking to learn more about the ecosystem. Areas that will be covered include: Establishing Plan Parameters Develop Media Objectives, Creating Buying Guidelines, Campaign Research, Defining Media Mix Allocation, Designing Data Strategy & Measurement Plan, Negotiating Vendor T&Cs, and much more. 
Ad Operations Certification Prep, Four-Part Live & On-Demand Webinar Series
Learn about all areas of Ad Ops including: Security checks, Client communications, Performing asset intake, Fraudulent activity, Vendor Q&A checks, Emerging technologies, Network architecture and more. This course will deepen your working knowledge of Ad Operations topics and help you focus your study efforts when preparing for the IAB Digital Ad Operations Certification exam.
Programmatic 360: Automation Decoded Online Course Taught by Industry Experts!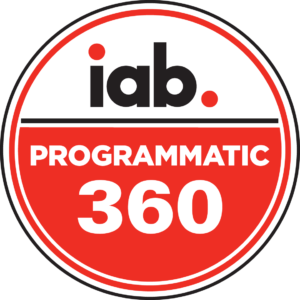 An exclusive, comprehensive online learning experience for both buyers and sellers, addressing programmatic technologies. This class will help you: Develop advanced fluency in programmatic tools, strategically assess investments in programmatic solutions, and immediately apply best practices to day-to-day management of campaigns and inventory.